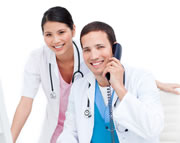 Provider Search Engine
TERMS AND CONDITIONS OF USE
The information posted on the Health Care Provider Search Engine, the "Preferred Provider Network site", has been prepared for convenience of reference only. While the information posted on this site is believed to be reliable and accurate at the time of posting, Cowan Insurance Group Ltd "Cowan" does not guarantee, represent or warrant (either implied, expressed or statutory) that the information contained on this site will be accurate, complete, adequate, error-free or current at all times. Every effort has been taken to ensure the accuracy of the information, however new information is received on a periodic basis and all changes may not be included in the results.
The use of this site shall be entirely at your risk. Cowan, its affiliates and their respective officers, directors, employees, agents and successors, as well as any person associated with the creation and maintenance of this site or its contents will not be responsible in any manner for any harm, loss or damage, however caused, arising out of your use of this site, including direct, indirect, special, third party or consequential damages. We will not be responsible for any detrimental reliance that you may place upon the site or its contents.
This site contains information that may be accessed from other sites which sites are not maintained or controlled in any way by Cowan. Cowan does not control and is not responsible for any of these sites or their content, and as a result such information is not to be construed as an endorsement by Cowan or any other party of the products, services, advice or opinions or any other content of such sites. You are fully responsible for any use that you make of the content contained and you are solely responsible for the consequences of any use of or reliance on such content. The information provided is for convenience only.
This site is also not intended to give professional or any other kind of advice. Participating preferred providers are independent contractors and are neither employees nor agents of Cowan. The availability of any particular provider cannot be guaranteed and the Preferred Provider Network site is subject to change from time to time.
The publications on this site are made available for information purposes only. In case of an emergency contact 911 immediately.
Welcome to our health care provider search engine.